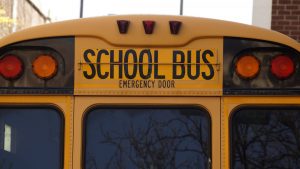 A school bus crash that injured two students is under investigation by police and the Bucks County District Attorney's Office.
The crash happened Wednesday afternoon at the intersection of Washington Crossing Road (Route 532) and Dolington Road in Upper Makefield when a car and Council Rock School District bus collided.
Upper Makefield police said two of the students and the driver of the car were taken to St. Mary Medical Center in Middletown for non-life-threatening injuries.
The Council Rock School District sent a note to parents stating there were five students on the bus that was coming from Newtown Middle School.
"We know many of you have concerns about this intersection. In regards to this accident, the intersection was not the issue," police said, adding PennDOT is looking at the intersection.