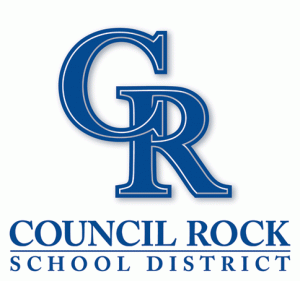 A packed house greeted the Council Rock School District officials Monday night at the first of a three-meeting series to discuss options for the district's future with the public.
Previously, the board has discussed possible renovation options and school closures in the district.  After Monday evening's meeting at Wrightstown Elementary School, a meeting is set for Tuesday, June 6 at Richboro Elementary School; and Wednesday, June 7 at Rolling Hills Elementary School. The meetings take place at 7 p.m.
"It is certainly not easy to talk about closing schools or redistricting," Dr. Robert Fraser, the superintendent of the school district.
At the beginning of the meeting, Fraser detailed five possible routes the district could go in order to continue accommodating students at the elementary school.
One plan would not add or close any schools and would include a renovation of the elementary schools. That option would cost about $30 million, and would not reduce the annual operating expenses of the district.
The next option would close Wrightstown Elementary and add 10 rooms to Hillcrest Elementary while renovating Rolling Hills Elementary. This option would cost about $25 million and reduce the operating expenses of the district by $565,000.
The third option would close Wrightstown Elementary, add seven rooms to Rolling Hills Elementary and renovate Rolling Hills. This would cost about $25 million and would reduce operating expenses by about $565,000.
The final option would be to close Rolling Hills Elementary, add 10 rooms to Richboro Elementary and add five rooms to Wrightstown Elementary. This would cost between $20 million and $25 million, and would reduce the expenses of the district by $473,000.
The final feasible option would close Rolling Hills and Wrightstown elementary schools and build a brand new school on the Howes tract of land in Wrightstown. This would cost $35 million and would reduce yearly expenses by $328,000.
The crowd, which jammed into the multipurpose room at the tiny elementary school, wrapped around the room when the line for public participation formed.
Throughout all of the speakers, many were concerned about their kids getting split up as siblings into different schools, longer busing times for young kids and the size of schools came up to speak.
"I also have grave concerns about what this closing could mean for property values," said Jennifer Daniels, a Wrightstown Township resident who used a personal anecdote about a friend who moved to Upper Makefield instead of Wrightstown when he found out about the possible school closure.
Other speakers acknowledged the community necessity behind keeping the elementary school open, but lamented the possible loss of historical value.
"Historically, it is very upsetting that you might throw away 300 years of history," said Holly Springle, a 30-year resident of Wrightstown. According to Springle, there has been an operating elementary school in Wrightstown since the 1790s.
By the end of public comment, people who had no intention of speaking were moved to raise their voice by their fellow residents or simply wanted to make sure their voice was heard.
"It's so bad, even introverts are up here," joked one resident, who commented on how she was not a public speaker.
"Nobody wants to close a school, and this is all gut wrenching," school board member Andy Block.
The board will present an opinion to the school board, who will discuss the decision in detail at public meeting at 7:30 p.m. on Monday, June 12.  If the board does not come to a conclusion at that meeting, it will be resolved at the regularly scheduled Thursday, June 15 meeting.