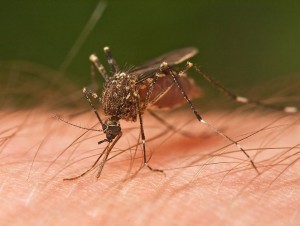 Crews from the Bucks County Mosquito Control Program will be spraying a liquid larvicide in Newtown Township next week.
The ultra-low volume spray operation will take place next Wednesday in the area bordered by Upper Silver Lake Road and Old Frost Road.
"The treatments will be administered via truck-mounted equipment. The spray will begin at dusk. The equipment dispenses Altosid SR5 larviciding solution at the rate of 4 ounces of active ingredient/acre. This product is designed to disrupt the breeding of mosquitoes in woodland pools and artificial containers. The application material has a very low toxicity profile to mammals and will have negligible impact on non-target insects and the environment," according to a county press release.
The spray operation is weather dependent and will be rescheduled if conditions delay the work.
According to the Centers for Disease Control and Prevention, one in five people with West Nile Virus will show symptoms, with less than 1 percent developing the most serious illness.
Officials say using insect repellent and wearing protective clothing to prevent mosquito bites can help reduce the chances of being bitten.