WE CARE LEGAL SERVICES
(1-855-LAW-FAMILY)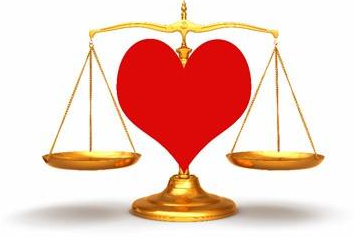 Available 24/7 for Divorce, Child Custody, Support, Protection From Abuse, and Adoption Assistance.
www.WeCareLegalPa.com. 
Always a free consultation.
By Jan Grossman, Esq.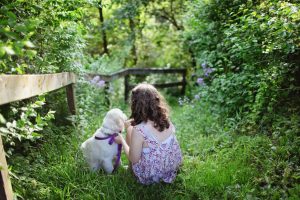 "I MET THE MAN OF MY DREAMS ON FACEBOOK. I WANT TO START A NEW LIFE WITH HIM AND MOVE WITH MY CHILDREN TO OKLAHOMA!"
GREAT!….JUST ONE MINOR PROBLEM. WHAT ABOUT THEIR FATHER'S CUSTODY ORDER THAT GIVE FATHER THREE WEEKENDS A MONTH AND EVERY WEDNESDAY OVERNIGHT.
We're glad you met the man of your dreams. He sure does look cute in this Facebook picture in his cowboy hat posing next to a steer. You and Clem talk for hours every night on Facetime. You've spent a wild, romantic week on the ranch where he lives and works. One can get used to the smell of fertilizer. He's even come to Bucks County for a few days (on your dime) and met the kids and your parents. The kids hated him. Your parents were horrified. You two even took a long walk though Tyler Park and stopped at Rita's. You took him to Olive Garden (One your dime) for dinner and he chowed down on their endless bread sticks. "We don't got them where I come from" And, to make things even better, he now is off parole for that drunken armed robbery misunderstanding a few years back. This is certainly true love.
Now, the kids don't want to relocate and leave their father, their extended family, their friends their schools and their lives as they've always known them. Your parents don't want you to leave and take their grandchildren away. Your friends are warning you to go slow…but you absolutely that he is your soulmate and you cannot live without him.
You do have 15 years tenure at your current job and you are making a nice living, your pension is vested, but you're sure you'll find equivalent work in Podunk, Oklahoma, the closest town to his ranch, only forty miles away. Besides, even if you end up making only 30% of your current salary, the standard of living is much lower in Podunk.
Your kids are currently excelling in the gifted program in Neshaminy School District. They should have no problems with transferring mid-term to Podunk School District, where there is no gifted program, but they do have real classrooms and a 4-H club. And you kids will benefit from living on a ranch, without cable and internet. Cleaning out the barn every morning develops character.
As far as the weekly visits with their dad that they will miss when the kids live in Oklahoma, that can be made up for flying them back to Bucks County for some summer vacation time and alternate Christmases. Of course their father will have to pay the round trip plane fares because "money will be tight for a while" and cowboys don't make that much to start with.
The above exaggerated example is a mix of actual client scenarios we see with some regularity. Most relocation cases are more evenly balanced as to facts. Thankfully, in Pennsylvania, if one parent wants to relocate with the children, they can't just pick up and leave with the kids. The custody laws set up all sorts protections that ensure that the children's best interests, not a Facebook crush, decide whether they relocate. The parent wishing to relocate has the burden of truly proving to a judge that the children truly will be better off after the move: A judge must, by law, weigh the following factors before he or she decides a relocation case:
(1) The nature, quality, extent of involvement and duration of the child's relationship with the party proposing to relocate and with the non-relocating party, siblings and other significant persons in the child's life.
(2) The age, developmental stage, needs of the child and the likely impact the relocation will have on the child's physical, educational and emotional development, taking into consideration any special needs of the child.
(3) The feasibility of preserving the relationship between the nonrelocating party and the child through suitable custody arrangements, considering the logistics and financial circumstances of the parties.
(4) The child's preference, taking into consideration the age and maturity of the child.
(5) Whether there is an established pattern of conduct of either party to promote or thwart the relationship of the child and the other party.
(6) Whether the relocation will enhance the general quality of life for the party seeking the relocation, including, but not limited to, financial or emotional benefit or educational opportunity.
(7) Whether the relocation will enhance the general quality of life for the child, including, but not limited to, financial or emotional benefit or educational opportunity.
(8) The reasons and motivation of each party for seeking or opposing the relocation.
(9) The present and past abuse committed by a party or member of the party's household and whether there is a continued risk of harm to the child or an abused party.
(10) Any other factor affecting the best interest of the child.
At WE CARE LEGAL SERVICES, 855 LAW FAMILY, we have handled hundreds of relocation cases, representing both parents who want to move the kids and parents who want the children to stay. It is one of most important types of custody cases we handle, because the stakes for parents and children are the highest. If you are considering a long-distance move with the kids or if you afraid your Ex is planning one, please call us. We will review the issues with you in a private, no-fee, consultation and give you much needed advice or perspective.