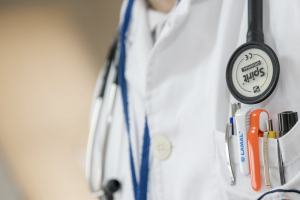 An urgent care center in Newtown Township has been purchased as part of a deal by Tower Health.
Berks County-based Tower Health announced last week that it is purchasing Primer Urgent Care's 19 locations, including the one at the Village of Newtown shopping center on South Eagle Road.
The terms of the agreement were not released, but it is set to close later this fall. When the sale is finalized, Tower Health, which operates six hospitals, will become the largest urgent care center provider, based on weekly visits, in the Philadelphia region.
"Tower Health is committed to taking care of our communities, providing the most appropriate care in the right place, at the right time," said Clint Matthews, Tower Health president and CEO. "Our acquisition of Premier Urgent Care is a tremendous opportunity to quickly fill a need in our communities for access to walk-in care when a patient's doctor is not available or when a consumer does not have a doctor."
Premier Urgent Care employs 200 people in the region.