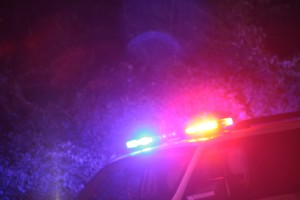 While many people are celebrating Sunday's Super Bowl, cops will be on the road looking for intoxicated drivers.
"Police departments throughout Bucks County will be ramping up DUI enforcement this Sunday during the so-called Super Bowl between two teams no one cares about," the Bucks County District Attorney's Office said in a statement.
From 6 p.m. to 11 p.m., Newtown Borough and Newtown Township police will have extra officers carrying out DUI enforcement patrol. Officers in Penndel, Middletown, Richland, Warrington, Plumstead, Upper Southampton, and Lower Southampton will also being ramping up enforcement.
"Root for the Rams, we don't care. Root for the Patriots? Don't you dare!" District Attorney Matt Weintraub said. "But if you drink and drive after the Super Bowl, you'll be busted by the DUI patrol. Don't drink or do drugs and drive. Get home safe, and alive."
The extra enforcement is being paid for through grant money from PennDOT and the National Highway Traffic Safety Administration.
The district attorney's office encourages people to make a plan to find a safe and sober ride home from any Super Bowl festivities.