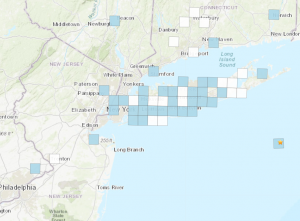 An earthquake Tuesday morning off the coast of New York and New Jersey was felt in Bucks County.
According to the U.S. Geological Survey, the earthquake that measured 3.0 on the Richter scale was felt in New England and the Mid-Atlantic around 6:22 a.m. The minor earthquake was centered about 33 miles off the coast on Southampton on Long Island, New York.
The U.S. Geological Survey received reports of shaking from Bensalem and Trenton.
The earthquake was reportedly felt as far away as Delaware and Maryland.
A more noticeable earthquake was felt in the area in November 2017 and in August 2012 when an afternoon tremor shook from Virginia to New England.
The Pennsylvania Department of Conservation and Natural Resources (DCNR) reported in a years-old document that small quakes were centered near the Levittown area in 1961, 1981 and April and May 1982.