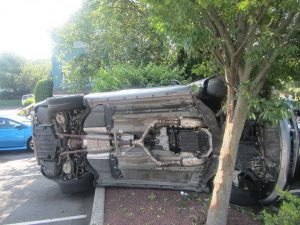 An elderly woman escaped serious injury after flipping her car in a parking lot.
The 82-year-old Langhorne woman flipped her car around 9:35 a.m. Friday in the Municipal Parking Lot behind Isaac Newton's in Newtown Borough, police said. 
The driver was trapped and had to be freed by the Newtown Fire Association, according to police.
The woman was transported to St. Mary Medical Center in Middletown by the Newtown Ambulance Squad to be evaluated.