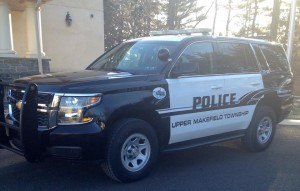 A Saturday morning burglary is under investigation.
Upper Makefield police said entry was forced to a home on Vintage Farm Lane between 2:15 a.m. and 3 a.m. The homeowners were away at the time.
Police did not release what was taken in the burglary.
Anyone with information on the crime has been asked to call police at 215-968-3020 and via CrimeWatch.