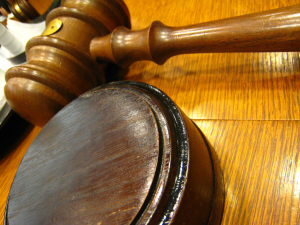 Two Democrats and one Republican candidate for county judge were elected.
Democrats Charissa Liller and Jordan Yeager along with Republican Denise Bowman will take the bench in January after Tuesday's election results. Republicans Grace Deon and Allen Toadvine and Democrat Jessica VanderKam did not garner enough votes to win.
The Democratic candidates framed their campaign as bringing experience and new voices to the bench in Bucks County. Presently, the majority of the county judges are Republicans.
Liller, a resident of Doylestown, has worked as a prosecutor and is now a partner at Curtin & Heefner LLP. She is a former social worker and campaigned on her chops dealing with family court.
Yeager, a resident of Doylestown and husband to acting Pennsylvania Secretary of State Kathy Boockvar, has worked as a partner at Curtin & Heefner LLP. He has strong support from environmental advocates.
Bowman, a resident of Middletown, works as a partner at Antheil, Maslow & MacMinn, LLP. She has previously led the Lower Bucks County Chamber of Commerce Board of Directors.
Voters overwhelmingly retained Bucks County judges Robert Baldi, Wallace Bateman, Gary Gilman, and Alan Rubenstein.