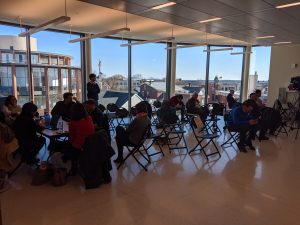 The jury in the Sean Kratz trial began deliberations in the attention-grabbing case Wednesday.
As of 5:15 p.m., the jurors told Bucks County Jeffrey Finley that they needed to continue deliberating Thursday and went home for the night.
Twice throughout the day, the jurors asked questions of the judge. One set of questions dealt with whether they could convict on multiple counts of murder and the other was for the legal definitions of abuse of a corpse and possession of an instrument of crime. They also asked why Kratz turned down a previous plea deal, which the judge said could not be answered.
The jury reviewed a 20 minute portion of a talk Kratz had with his mother inside a police interrogation room in Philadelphia as detectives were probing his involvement in the murders in 2017.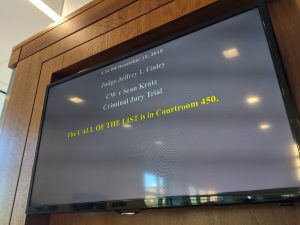 On Tuesday, the trial closed with the prosecution painting Kratz as the one who killed Dean Finocchiaro, 19, of Middletown, and acted as a lookout while his cousin, Cosmo DiNardo, 22, of Bensalem, murdered Thomas Meo, 21, of Plumstead Township, and Mark Sturgis, 22, of Pennsburg, Montgomery County, and the later buried the bodies in a 14-foot-deep hole on his family's Solebury farm in July 2017.
Charles Peruto, Kratz's defense attorney, framed DiNardo as the "disturbed" mastermind who was a "lunatic." He said his client was afraid of DiNardo.
"Why would [Kratz] want any of these kids dead? What would he get out it?" Peruto asked the jury.
Kratz turned down a plea deal with prosecutors in 2018 that would have sent him to state prison for 59 to 118 years. DiNardo, on the other hand, took a deal at the time and received four life sentences in prison for the murders of Finocchiaro, Meo, Sturgis, and Jimi Patrick, 19, of Newtown Township, who was killed a few days before the other three men without Kratz being involved.
Previous coverage of Sean Kratz's trial: