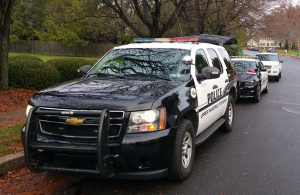 The new year started with a burglary investigation in Upper Makefield. 
A home in the 200 block of Log Pond Lane was entered between 10 a.m. on New Year's Eve and 10:30 a.m. on New Year's Day. Numerous pieces of jewelry were stolen from the home, police said.
No one was home at the time of the burglary, police said.
The burglar appeared to have parked their vehicle on the grass in the rear of the home, police said.
Anyone with information on the burglary or who spotted suspicious vehicles or persons in the Timber Ridge development has been to contact Detective Jeffrey Jumper at 215-968-3020.