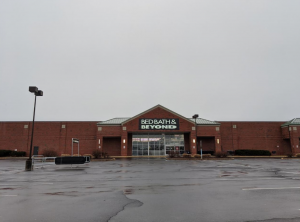 Life in Bucks County is much different from just a few weeks ago. For businesses large and small, the COVID-19 outbreak and mitigation efforts have had a major impact.
Gov. Tom Wolf's office has issued orders closing "non-life-sustaining" businesses. For businesses that are not considered "life-sustaining," the Pennsylvania State Police and other agencies will be able to enforce their closure of "physical locations" starting Monday morning.
Wolf's ordered around 150 types of businesses to close physical locations. Over the weekend, exemptions were offered and some adjustments were made.
The strict actions, which Wolf called "uncharted waters," followed a looser set of guidelines ordered last weekend.
"I had hoped for voluntary compliance so our public safety officials could focus on assisting with the crisis," Wolf stated in a video statement. "Unfortunately, we have not seen full compliance. We have no time to lose."
Last week and again this week, many chain retailers will be closed. From T.J. Maxx to Ulta, usually-busy stores have been closed to customers in their retail spaces.
Early in the week, the Oxford Valley Mall in Middletown, the largest local shopping area, closed its doors to the public.
While some eateries have shut down, the state has allowed restaurants to continue serving takeout and delivery orders. The county health department has said they continue to inspect places that serve food and make sure they following COVID-19 guidelines.
Tre Fratelli, an Italian eatery in the Summit Trace Shopping Center off the Newtown Bypass in Middletown, is one of the places that has stayed open for pick-up and delivery. They have gained recognition on social media for offering a complimentary meal for families in need in addition to paid services.
At the Pineville Tavern in Wrighstown, owner Drew Abruzzese and his team stepped forward to make deliveries of kid's meals to the Trenton Area Soup Kitchen and Fisherman's Mark in Lambertville, New Jersey.
The eatery is offering a free kid's meal and fresh-squeezed lemonade with takeout orders, but customers can choose to donate the meal to feed local kids in need instead.
During the COVID-19 dine-in closure, the Pineville Tavern will put 100 percent of restaurant gift card sales to their roughly 40 employees who are unable to work. At the end of the month, the sales will be split between servers, bartenders, hosts, and bussers.
"Our workers are our family, and we're going to do everything possible to help them through this uncertain time," Abruzzese said.
Harvest Seasonal Grill and Wine Bar in Newtown Township remained open for takeout orders, but was forced to cut down on the number of employees. The small chain, which has locations in Pennsylvania, New Jersey, and Florida, went from 800 employees to about 60 as of last week.
"The rapid closure of our businesses in this crisis has been absolutely devastating," said restaurant founder Dave Magrogan.
The company is putting gift card profits to paying staff and setting up an emergency fund to help workers facing evictions or with purchasing groceries.
At the Golden Dawn Diner at the corner of New Falls and Woodbourne roads in Bristol Township's Levittown section, the sign outside broadcast that takeout orders were still be accepted.
"I want to thank my employees for their dedication and support they have given me through these hard times we are all dealing with. Sometimes it takes a crisis to realize how important the people are around you," the eatery posted on Facebook.
The Mill Street Cantina in Bristol Borough has been working on a Cantina Cares program to provide families with meals free of charge.
"The Cantina understands this is a trying time for our country, if we can help in any way, that's what we will do and continue to with help," according to a Go Fund Me page.
Jay's Steak and Hoagie Joint in Middletown's Parkland section closed last week due to concerns about COVID-19 after meeting with his staff.
"It was the right thing to do for the health of my staff and their families. I am paying two weeks in hopes this is it, but if we go into 'lockdown' and I can't open, I hope the government figures out what to do or the economy will crash," owner Jay Green said.
Green, whose business already regularly donates to local food banks and regularly rallies his customers to support those efforts, donated meat and other foods to the Parkland Community Church. The donated goods will go to families in need.
Additionally, Green has asked his community to donate to the Emergency Relief Association (ERA) Food Pantry. If they do so, he will offer $5 in Jay's bucks for when his shop reopens.
At the Newtown Athletic Club in Newtown Township, owner Jim Worthington closed the business last week for the first time in the 42 years it has existed
The Newtown Athletic Club "prided itself" on always being open. They had been open to members and also non-members from the community in previous times of need, Worthington said.
The athletic club currently is in the midst of a $15 million expansion project and plans to step up efforts to have work completed for when the facility reopens, according to Worthington.
The company, which has 450 workers, will do its best to help employees who fall onto hard times. Last week to keep staff at work, trainers and other employees helped with landscaping and painting, Worthington said.
Greg Pezza, a Bristol Borough councilperson and owner of Itri Wood Fired, is hoping the government allows a provision that would require business insurers cover losses related to COVID-19, which is currently excluded under a pandemic exemption. He urged people to voice support for the provision, which is supported by Republican Congressman Brian Fitzpatrick.
"The proposal is to have insurance companies cover business loss where the polices say as much. And in the meantime, we would have the government help insurance companies make that coverage. It just seems to be a common sense approach," he said.
While many local businesses are struggling, customer traffic has appeared to be brisk at home improvement stores and grocery stores. Giant Food Stores last week began an effort to hire additional staff to deal with an increase in business. 
With the COVID-19 business closures and other mitigation efforts lasting toward the end of March and potentially into April, several business owners said the coming weeks and government efforts will be the real litmus test for small business health.