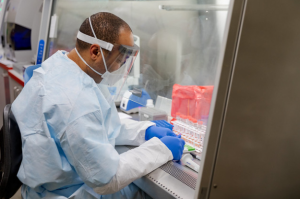 Bucks County passed 1,000 COVID-19 cases by the end of Thursday.
With 97 new cases reported on Thursday, the county ended the day at 1,022 COVID-19 cases with 28 deaths and 170 patients fully recovered.
On Thursday, female COVID-19 patients aged 72, 88, and 97 died. On Wednesday, a 91-year-old woman with the disease succumbed.
By Thursday night, 70 Bucks Countians were in area hospitals and 18 were in critical condition on ventilators.
Bucks County Health Department Director Dr. David Damsker said four additional correctional officers and two inmates at the county prison have tested positive. They have been isolated.
Over the last weekend, three correctional officers and one inmate tested positive for COVID-19.