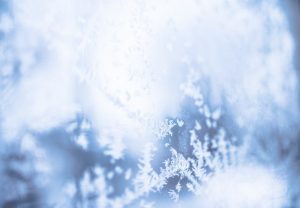 As bone-chilling temperatures grip the region, Bucks County officials and the Advocates for the Homeless and Those in Need have declared a "Code Blue" for the next week.
The declaration will run from 7 p.m. Tuesday until 7 p.m. Tuesday, January 2, county officials said.
From Tuesday until New Year's Day morning, Emmaus Road Lutheran Church at 2185 Bristol-Oxford Valley Road in Levittown will serve as the Lower Bucks County Code Blue shelter. After the new year, Woodside Church in Yardley will open as the shelter.
The National Weather Service warned of "nearly continuous subfreezing temperatures" for the next week. They said wind chill values below zero will be possible Wednesday night into Thursday morning.
Along with the cold, forecasters are watching for a possible chance of snow that could impact the region over the weekend.
County Emergency Management Director Scott Forster and Health Director Dr. David Damsker advised residents to check in on pets and elderly neighbors during the cold weather.
A hotline for more information on homeless services can be reached at 1-800-810-4434.