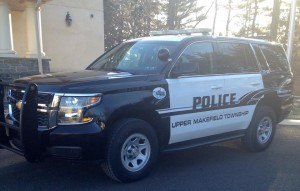 A ring of alleged crooks have been charged in Upper Makefield.
Luis Miguel Simoes, 41, of Newark, New Jersey; Ana F. Fernandes, 36, of Newark, New Jersey; and Michele DeAraujo, whose age was not listed, of Philadelphia, were allegedly involved in a scheme that led to numerous reports of thefts of packages from Upper Makefield residents' mailboxes in late December and early January.
None of the three suspects have been arraigned on their Bucks County charges and there are active warrants out as of Thursday. Police noted that DeAraujo is in custody.
Simoes is charged with several counts of conspiracy and receiving stolen property.
Fernandes is charged with forgery, conspiracy, theft by deception, and receiving stolen property.
DeAraujo is charged with theft by deception, access device, conspiracy, forgery, and receiving stolen property.
Editor's Note: All individuals arrested or charged with a crime are presumed innocent until proven guilty. The story was compiled using information from police and public court documents.