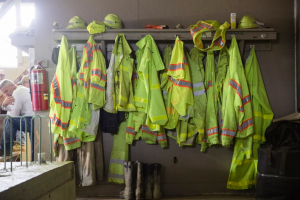 The last time Pennsylvania's unemployment rate hit 3.8 percent the eyes of the nation were on the state as it was home to the U.S. Bicentennial celebration in 1976.
Data released by the Pennsylvania Department of Labor and Industry on Friday put April's unemployment rate down one-tenth of a percentage point.
The national unemployment rate for April was down to 3.6 percent, according to the U.S. Bureau of Labor Statistics.
Federal data showed Bucks County's unemployment rate for March, the latest for which statistics were available, was at 3.4 percent, down two-tenths of a percentage point since February.
Across the state, largest addition of jobs last month was in the professional and business services field, which added 4,700 jobs.