By Dave Lemery | Watchdog.org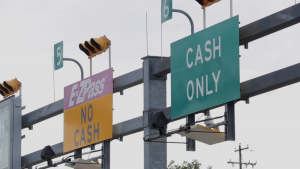 Pennsylvanians still have much to worry about when it comes to the health of the state agency that administers the Pennsylvania Turnpike and the now-annual series of rate hikes on the state-spanning highway.
But one big threat that had been hanging over the Pennsylvania Turnpike Commission's finances appeared to have abated Thursday when a federal judge threw out a lawsuit filed by truckers over those toll hikes.
Judge Yvette Kane, a senior judge in the U.S. District Court for the Middle District of Pennsylvania, ruled that the plaintiffs – organizations representing independent truckers, trucking businesses and individual truckers – had failed to prove that the increase in tolls violated the commerce clause of the U.S. Constitution.
At stake was something like $6 billion in turnpike tolls collected since 2007, when the passage of Act 44 required the Turnpike Commission to divert $450 million each year to other state entities.
According to statements at a news conference March 22 held by Auditor General Eugene DePasquale and Turnpike Commission Chairman Mark Compton, the turnpike agency is facing massive debt even without factoring in the losses it would have suffered if the truckers' lawsuit had succeeded.
DePasquale revealed that the Turnpike Commission is carrying $11.8 billion in debt, and Compton said that because of the pending truckers' lawsuit, the commission was missing its required payments to the Pennsylvania Department of Transportation because the bond market wouldn't take the risk until the lawsuit was resolved.
The truckers in their lawsuit had argued that because the toll money was being diverted to activities other than the maintenance and upkeep of the turnpike itself, it amounted to an illegal interference with interstate travel and commerce. Judge Kane in her decision expressed sympathy for the plaintiffs' position but ruled that they hadn't sufficiently proven the unconstitutionality of the scheme.
"Plaintiffs' complaint credibly alleges that Pennsylvania's policy decisions related to transportation have resulted in a statutory scheme that disproportionately burdens Turnpike travelers with the costs of a state-wide transportation system that is of no benefit to them," Kane wrote.
One of the plaintiffs, the Owner-Operator Independent Drivers Association, issued a news release Thursday afternoon indicating they would be appealing the ruling.
"This lawsuit is far from over," Todd Spencer, president of OOIDA, said in the news release. "And win or lose on appeal, the turnpike's debt crisis and the Commonwealth's transportation emergency aren't going away either. This is a crisis created by the legislature's decisions, not our lawsuit."