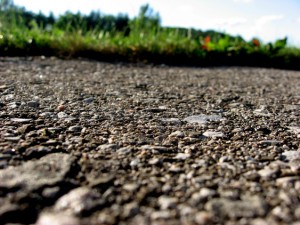 State roads in Upper Makefield and Wrightstown are set to be repaved as part of PennDOT's annual Bucks County resurfacing project.
PennDOT confirmed that they plan to resurface Lurgan Road between Van Sant Road and River Road, Swamp Road between Rushland-Jamison Road and Second Street Pike in Wrightstown, and Mill Creek Road between Swamp Road and Washington Creek/Mill Creek Road in Wrightstown will be part of the project.
"Under this improvement project, PennDOT is milling the existing roadway surface and repaving the state highways with new asphalt. The new pavement will seal the roadways and provide motorists with a smoother riding surface," state officials said.
The three road surfacing projects in the area are part of a larger effort to resurface 35 miles of state roadways in Bucks County this year.
The start date for the work in the Newtown area has not been announced, but resurfacing work began in Upper Bucks County on Monday. PennDOT officials said the entire 35 miles of resurfacing will be completed by December.
PennDOT has hired contractor James D. Morrissey Inc. of Philadelphia for $10.4 million to complete the project.