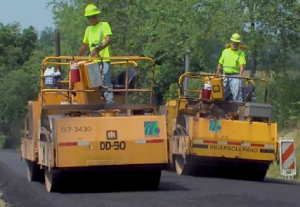 PennDOT confirmed that a paving project will begin in Upper Makefield next Monday.
Work to mill and resurface Lurgan Road between Van Sant Road and River Road will begin Monday and run from 9 a.m. to 3 p.m. through Friday.
Drivers have been advised to allow for extra time when traveling through the work area. The work is dependent on the weather.
The Lurgan Road work is part of a $10.4 million project that will resurface more than 30 miles of state roads in Bucks County. Mill Creek Road between Swamp Road and Washington Creek/Mill Creek Road in Wrightstown is slated to be resurfaced sometime later this year.