The Council Rock School Board Directors voted 7-1 last Thursday to approve their final 2023-24 general fund budget with a two percent property tax increase.
The $267.9 million budget came in about $6.5 million below initial projections due to some efficiencies found along the way.
An existing $2.4 million gap between revenues and expenditures will also be remedied with the agreement. Some funding for the budget will come from the district's educational initiatives fund balance in the form of $336,000 and the undesignated fund balance via $2.1 million. The remaining amount will be paid for by tax revenue.
Board President Ed Salamon heralded the work of fellow board member Joe Hidalgo for advocating for a rebate program that benefits seniors living on fixed incomes. As part of the new budget, those 65 or older making less than $35,000 a year will be eligible for a tax rebate. The district is currently working on planning forums to inform the community of the program.
The new budget will also include additional positions being filled throughout the district, including two new security guards, two English language development positions, and several gifted teacher positions.
The board was mostly supportive of the budget, including member Mike Roosevelt. He did however express concern regarding whether or not any positions were being cut to make way for the new faculty.
"We are not cutting any staff with this budget," said Superintendent Dr. Andrew Sanko. "We are realizing some changes in players if you will through attrition, but the actual number of staff is going to be pretty similar to what you've seen before."
Also in support of the budget was board member Steve Nowmos. "Across the board in Bucks County, we're seeing tax rates going up two, three, up to four percent in other school districts. I think the administration did a nice job of helping us keep it at two percent."
"In times where you know inflation is higher, our expenses were a little more than what we anticipated in the previous school year and being able to kind of arrange some of that stuff in is a credit to the district. I think the board has the best interests of the community in mind when trying to hold the tax increase down to the two percent and accomplishing a fair amount of work with it."
Board member Yota Palli, who previously expressed concerns about the financial stability of the district as a result of the budget proposal and called the two percent tax increase "fiscally irresponsible," was unmoved by other board members' support.
"The budget's revenue will be about $265.5 million with about $267.9 million in expenses, meaning with the two percent increase, the deficit will be $2 million. So this budget has a deficit and the five-year model shows that we will have a deficit every year and the final fund balance will be reduced to 14 million in year five which is below the projected requirement."
She added, "With respect for the administration, I would have prepared a 2.5 percent increase which would still give us a deficit of $1.6 million dollars next year but there would be no projected deficit in the next five years and we would not start using our fund balance. I would appreciate a different way of budgeting where we do not end up in a deficit."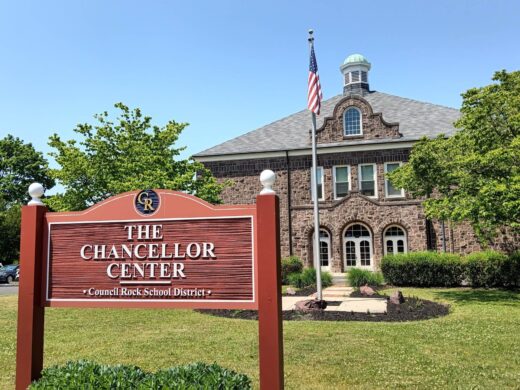 Board member Ed Tate agreed with some of Palli's points but ultimately decided to support the budget. "I feel good about this budget and I feel even better about the process moving forward. I think we should acknowledge that the economy in the Council Rock School District is healthy and that's why we're able to do this."
"As Dr. Nowmos noted, other school districts in Bucks County are approving property tax increases that are substantially higher and I think two percent is a reasonable number. A lot of work went into this budget and I think it's a good result."
Salamon added, "I want to be careful as we move forward that we're always minding the budget, but I think with this curriculum review and everything else internally we're doing, it's going to pay dividends for Council Rock the next several years."
"I'm proud of the work done by this team, my hat's off to the administration, Dr. Sanko, and this board for being presented with a budget that is going to be a lot better on this tax base than it is in other districts."
In the end, the board's 7-1 approval vote on the budget garnered all but Palli's support, although board member Joe Hidalgo was not in attendance for the meeting. Council Rock administration will begin to implement the budget as early as this summer.