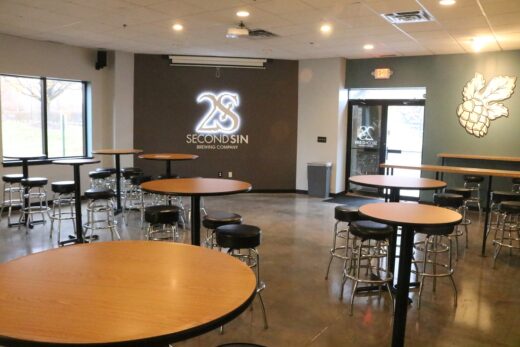 After years of searching, Second Sin Brewing Company revealed Friday that they have found a spot for a second location.
The Bristol Township-based brewery will be opening its new taproom at 17 North State Street in Newtown Borough, which is just around the corner from Rocco's at The Brick.
The brewery said they aim to have the taproom operational by year's end.
"We haven't kept it much of a secret over the last couple years that we've been on the lookout for a second taproom location. Through many fits and starts in several different areas, we're very excited to finally announce that we found our spot! We hope to have our taproom at 17 N State St in Newtown open by the end of the year!" the brewery posted.
The team at the brewing company plans to share updates on the Newtown Borough location's development through social media.
The brewery team took a moment to appreciate and acknowledge the support of their loyal customers.
"We couldn't have done this without the undying support of the people that love our beer," the brewery said.
Mike Beresky, Phil Harris, and Jake Howell are the trio behind the brewery.
In 2019, Second Sin Brewing Company opened at 1500 Grundy Lane in Bristol Township, taking over the spot previously occupied by Broken Goblet Brewing, which relocated to a larger space on State Road in Bensalem Township.
All hailing from Lower Bucks County, the three men have shared a friendship since middle school. Their appreciation for beer blossomed during their college years and they took up home brewing before opening Second Sin Brewing Company.