UPDATED: 7:36 p.m., Friday: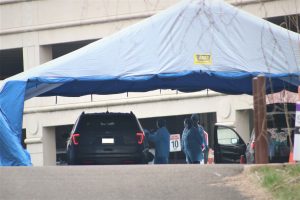 By Friday evening, health officials reported four additional confirmed COVID-19 cases in Bucks County.
The new cases bring the total in Bucks County to 24, a jump of 10 from Thursday.
Six of the new cases were community spread and four were from previous contacts the patients have had, said Dr. David Damsker, the county health director.
The new cases indicated "sustained community spread" in the county.
On Friday afternoon, Bucks County officials announced that there were six new confirmed cases of COVID-19.
The case count jumped from 14 to 20 since Thursday afternoon.
County health officials were still attempting to determine how the new patients received the virus as of 1 p.m.
The day before, Dr. David Damsker, the county health director, said it was suspected community spread was occurring in the county.
Nearly all of Bucks County's COVID-19 involved patients isolated at home and did not need hospitalization. As of Thursday, one patient with existing conditions was hospitalized.
On Thursday, Bucks County reported their first pediatric COVID-19 case.
County and state health officials have said they expect the number of COVID-19 cases to grow over the coming days.
As of noon on Friday, Pennsylvania had 268 cases of COVID-19, which did not include four of the new Bucks County positives, according to the state Department of Health.
The county on Thursday night began reporting towns where COVID-19 patients resided. The latest cases are expected to be added to the map, which showed causes confined to the central and upper lower portion of the county.