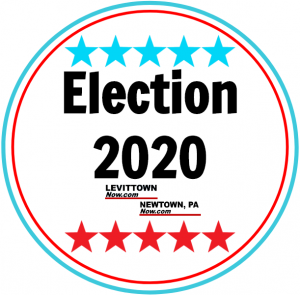 Residents of the First Congressional District will have the chance to hear the four Democratic candidates later this month.
The candidate forum featuring Dr. Christina Finello, Debra Wachspress, Judi Reiss, and Skylar Hurwitz is sponsored by groups Bucks Voices and Indivisible Lambertville/New Hope and will be held Saturday, January 25 from 1 p.m. to 3 p.m. at the Bucks County Administration Building at 55 East Court Street in Doylestown Borough.
The event is free, but seating is limited to 150 people. Advanced registration is requested, organizers said.
"The event is intended to familiarize voters with the four Democratic candidates competing in the Pennsylvania primary on April 28. The candidates include Christina Finello, Skylar Hurwitz, Judi Reiss and Debbie Wachspress. Bonnie Chang of Bucks Voices will moderate the discussion. Each candidate will be given two minutes for an opening statement and one for closing, with 60 seconds allotted for responses to questions submitted by the audience in advance of the event or collected the day of the forum," organizers said in a statement.
The event will be live-streamed on the Bucks Voices Facebook page.