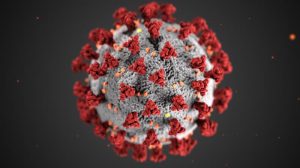 Three more COVID-19 patients died on Monday and a backlog of private lab results drove the county's number of positive cases past 710.
Bucks County officials said the new deaths were a man in his early 90s, a woman in her late 80s, and a second man in his late 80s. All three had underlying health issues.
The latest deaths push fatalities total to 20.
As of Monday night, 36 patients were in hospitals and 12 of them were in critical condition on ventilators.
On Monday, the county added 80 new COVID-19 cases that pushed the total of positive patients to 713.
Dr. David Damsker, the county health director, said the "larger chunk" of cases were among health care workers and other essential workers.
"If we have a surge, it's going to be in the healthcare providers, workers and residents in congregate settings, and the people who have to be out there working essential jobs that bring them into contact with a lot of people. However, given the new masking recommendations, we hope that will help reduce the risk of these outbreaks over the next two weeks," Damsker said.
The number of patients who have recovered from COVID-19 reached 110 on Monday.