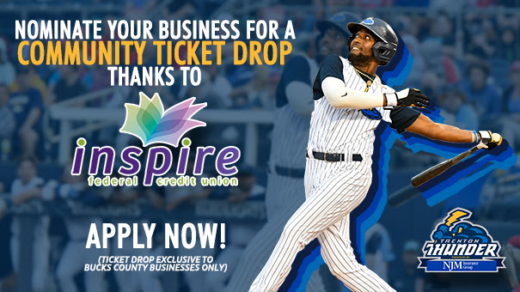 Inspire Federal Credit Union is looking for five Bucks County businesses to host Trenton Thunder ticket drops between April and August 2023.
Once a month, the Inspire team and Boomer the Trenton Thunder mascot will make an appearance at your business to help distribute 50 FREE Trenton Thunder tickets to clients, customers, and employees.
In addition, Inspire Federal Credit Union and the Trenton Thunder will feature your business on their social media platforms.
With over a combined 80,000 social media followers, this is a great way to bring exposure to your business while having some fun in the community.
Apply to be a host today by clicking here!