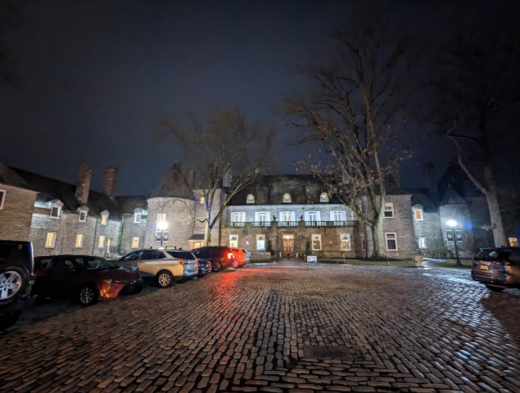 The Newtown Historic Association and Bucks County Community College Foundation are set to host a joint program about one of the area's most unique structures on Monday, April 17.
The keynote lecture, titled "Bucks County's Benevolent Squire: In Search of George Frederick Tyler," will be presented by Daniel Tyler, a retired history professor from Colorado State University and grandson of George and Stella Tyler. Tyler will highlight how his grandparents, members of the "Perennial Philadelphians" class, used their talents and inherited wealth to benefit society.
Matthew Metcalf, coordinator of historic preservation at Bucks County Community College, will also provide an overview of the architectural history of the Tyler mansion.
The event will take place from 6:30 p.m. to 9 p.m. at the Zlock Performing Arts Center at Bucks County Community College's Newtown Township campus.
Following the lecture, attendees will be treated to a private, behind-the-scenes tour of the Tyler Mansion. The tour will feature rooms that are typically off-limits to the public.
Tickets cost $20 and can be bought online at http://weblink.donorperfect.com/TylerHistory. Tickets will also be available at the door the evening of the event.
All proceeds from ticket sales will benefit the Newtown Historic Association and the Bucks County Community College Foundation.
For those interested in learning more about Tyler State Park, the Newtown Historic Association is offering "The History of Tyler State Park – A Self-Guided Walking Tour," authored by Brian Rounsavill and available for purchase through the association's website.
For questions with ordering tickets and books from our website, please contact Kathy Gonsalves at 414-217-5647.