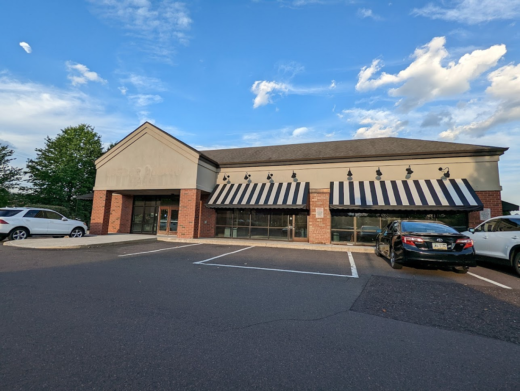 A new seafood restaurant in Newtown Township is moving closer to opening.
Blue Point Grill, which is in the process of renovating the former Corner Bakery Kitchen in the Newtown Shopping Center on West Road, will come before the Newtown Township Zoning Hearing Board next Monday at 7 p.m. at the township building with a request to add a 976-square-foot paver patio to the eatery.
The plan for the patio would increase impervious surface at the property by .10 percent in commercial district.
Blue Point Grill is aiming for a July opening, according to a recent social media post by the general manager of the restaurant.
The 5,000-square-foot seafood eatery with a bar is expected to accommodate 145 diners inside and 36 outdoors.
The restaurant is not expected to have a sound system or music outside, according to what officials for the business said last year.
Before the Newtown Township Board of Supervisors last summer, Jack Morrison, who is opening the Newtown Township location and runs the Blue Point Grill and other eateries in Princeton, told supervisors he started Blue Point Grill in 1999 and noted the business is family run.
Morrison stated the Blue Point Grill in Newtown Township will have a fresh menu that often changes to keep up with customers' tastes.