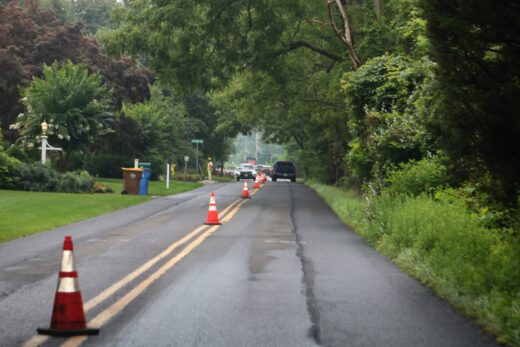 The PennDOT project to repave Taylorsville Road will continue this week.
According to PennDOT, the paving work will cause a lane closure with flagging on Taylorsville Road between Taylorsville Road over Dyers Creek and River Road (Route 32) in Lower Makefield and Upper Makefield townships.
The lane closure will be in place Monday through Friday from 9 a.m. to 3 p.m.
Parts of the roadway were damaged in the July 15 flash flooding that killed seven people.
PennDOT has been working since mid-July to repair parts of the Taylorsville Road due to the storm damage.
Drivers are advised to allow extra time for those who need to travel through the work zone.
The work is dependent on the weather.
PennDOT officials said the Taylorsville Road work is part of several repaving projects in Philadelphia, Bucks, Chester, Delaware, and Montgomery counties. The work is covered by multiple contracts worth an estimated $134 million.