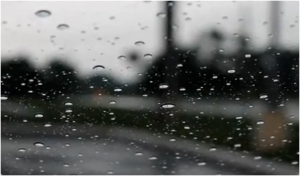 Rain is expected Thursday into early Friday morning as the remnants of Tropical Storm Michael and a cold front move past the Levittown area.
The National Weather Service's Mt. Holly, New Jersey, office said there will be periods of rain, heavy at times, and a 10 to 15 mph breeze with warmer than usual temperatures. The rain will move out Friday morning and the daytime high temperature will be around 65 degrees with a breeze.
The rain total prediction for Thursday through Friday morning will be between 1 to 2 inches in Lower Bucks County.
A flood watch through late Thursday night was issued.
"The I-95 corridor is also susceptible to heavy rain and flash flooding. Flash flooding is possible on roadways and especially in areas of poor drainage. Minor flooding along small streams and creeks is possible as well," forecasters said.