The following was provided courtesy of the Newtown Township Police Department.
Newtown Township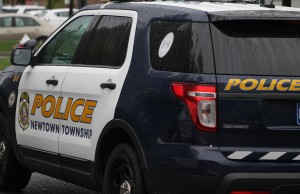 February 15
Burglary
Police responded to the Art Dept Studios around 1:30 a.m. for the report of a burglary in process. Upon arrival, the subject was no longer on scene, and it was determined that approximately $110.00 had been taken. After a complete investigation, a juvenile male was identified and found to be responsible.
Fraud
Just before 12:30 p.m., a Newtown Township resident responded to headquarters to file a report in regards to fraudulent use of his personal information. The complainant explained that he received a Federal Internal Revenue Service tax statement indicating that he had been the recipient of game winnings in the amount of $1,907.23 from an online gaming company. The complainant denied ownership and determined that an account had been fraudulently created in his name. The online gaming company and IRS were both notified.
February 18
Vandalism
Shortly after 1:15 p.m., police were notified of property damage that had occurred at Chandler Hall. Video surveillance footage showed a male driving a white Cadillac Escalade into the parking lot and then impacting an aluminum gate on Saturday, February 16 at 6:43 pm. The estimated cost of the gate was $1,000. Police were unable to identify the driver and the vehicle at this time.
February 19
Vandalism
At 2 p.m., an Amy Circle resident contacted police to report a window he had found broken. The victim explained that the window is located on the front side of his residence and that he had discovered a BB sized hole in it. Police observed the damage and checked the surrounding area for evidence of a BB gun with negative results. The value of the damage was approximately $350.
February 21
Fraud
At approximately 3 p.m., police responded to a fraud in progress at the TD Bank located on West Road. Prior to their arrival, police were advised that the male, who attempted to withdraw money using fraudulent identification, was no longer on scene and had driven away in a gray Nissan Rouge. The investigation is ongoing at this time.
Littering
Around 3:30 p.m., a complainant notified police that someone driving a black Honda Accord threw some trash out of his vehicle on the Newtown Bypass at Woodbourne Road. Police checked the area for the vehicle with negative results.