Provided by SCORE Bucks County: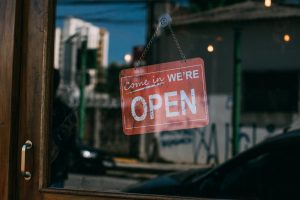 SCORE Bucks County is partnering with a local executive coach to offer two interactive women-focused workshops in April aimed at teaching women how to calm their inner critic and think big to accomplish their dreams.
Held April 12 and April 26, the two-hour-long sessions are aimed at boosting women business owners' creativity and innovation and helping to improve individuals' confidence levels. Both workshops will be led by Susan Morris, an instructional designer, workshop facilitator and founder of Morris Consulting Group LLC.
SCORE Bucks certified mentor Linda Zangrilli coordinated with Morris in organizing the events. Topics stem from feedback attendees provided at last year's women's business networking event.
"Especially confidence can be applied to any woman in any situation, whether she's in a corporate situation or a small business," Zangrilli said. "They don't believe in themselves enough to put themselves out there."
SCORE opted to focus solely on women for the workshops, because, as Morris said, "there are specific challenges that women face as entrepreneurs that are different than their male colleagues."
The first workshop, "Boost Your Innovation and Creativity: A Learning Lab for Women Business Owners" is designed to demonstrate how women innovate through trial and error and derive multiple solutions to a team problem. It's a theme that Morris has taught before and one that appeals to women who've been in her shoes. Before finding coaching, Morris had first worked as a school teacher in the Philadelphia School District. She then transitioned to the healthcare industry, working as a health educator, before becoming a consultant for a company that designed training for a pharmaceutical company.
The workshops are designed for "any woman who has a similar career experience," Morris said. "Someone that has maybe started her own business and is in the throes of making oodles and oodles of daily decisions, or women who may be thinking about starting their own business, or women in general who just want to meet and expand their network."
The April 26 Confidence Gym interactive session will teach women how to flex and strengthen their confidence muscles – as they would other muscles. Attendees will learn how to reframe their mindset and gain practical insight to help boost confidence inside and out.
The workshops are smaller, more intimate lead-ins to SCORE Bucks County's third annual Women Building Businesses event, which will be held on June 19 at Parx Casino.
If you go
The April 12 "Boost Your Innovation and Creativity: A Learning Lab for Women Business Owners" workshop will be held at the James Lorah Auditorium, 100 Broad St., Doylestown from 9 a.m. to 11 a.m. Cost is $15 and includes breakfast. The April 26  "Welcome to the Confidence Gym: A workshop for women business owners" will be held at the Lower Bucks County Chamber of Commerce, 409 Hood Boulevard, Fairless Hills from 11 a.m. to 1 p.m. Cost is $20 and includes lunch. For more information or to register for these events visit https://buckscounty.score.org/.