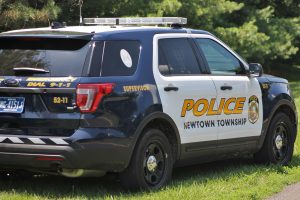 Local officers will join Pennsylvania State Police in an aggressive-driving enforcement crackdown this summer.
Newtown Township police are working with troopers with the aim of reducing the number of crashes, injuries, and deaths on roadways as part of the statewide mobilization that runs through August 25.
PennDOT data from 2017 shows there were 1,482 aggressive-driving related crashes and 17 fatalities in Bucks, Chester, Delaware, and Montgomery counties that year.
Last year, the enforcement campaign led to 50,707 aggressive-driving related citations statewide. It also led to 68 felony arrests, 142 fugitives apprehended, 200 DUI arrests, and 1,259 occupant protection citations, according to state officials.
The enforcement effort is part of the Pennsylvania Aggressive Driving Enforcement and Education Project and is funded by the Pennsylvania Department of Transportation (PennDOT) and the National Highway Traffic Safety Administration (NHTSA).
Outside of the Newtown area, the following Bucks County police departments are taking part: Bensalem, Bristol, Buckingham, Falls, Doylestown, Hilltown, Lower Southampton, New Britain, Richland, Northampton, Penndel, Upper Southampton, and Warrington.