Provided by the County of Bucks: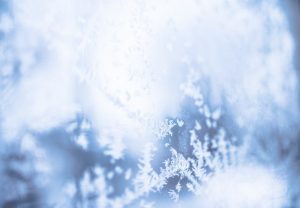 The Bucks County Commissioners have issued the county's first Code Blue declaration of the season.
The declaration, made in conjunction with the county Departments of Health and Emergency Management, is effective at 7 p.m. Wednesday and will extend until 7 a.m. Saturday, December 21.
For the duration of the Code Blue period, overnight shelters will be open in Lower, Central and Upper Bucks County for those in need of cold-weather housing.
The National Weather Service is predicting a stretch of cold weather in which the overnight low temperatures will reach the mid-teens tonight in Lower Bucks, and the low 20s Thursday and Friday night. Winds with gusts predicted to reach up to 35 mph tonight and 20 mph Thursday morning will push wind chill values to as low as zero by Thursday morning.
The winds are expected to abate Thursday night, but freezing conditions will persist into Saturday morning, the weather service reports.
The available shelters for this time period are:
Lower Bucks: Emmaus Road Lutheran Church, 2185 Bristol Oxford Valley Road, Levittown. Guests should not arrive before 9 p.m.
Central Bucks: Neshaminy Warwick Presbyterian Church, 1401 Meetinghouse Road, Warwick. Shelter hours begin at 7:30 p.m.
Upper Bucks: Quakertown Masonic Lodge, 501 West Broad Street, Quakertown. Doors are open for entrance from 8:15 to 11 p.m.
Emergency Management has notified the above shelters of the Code Blue declaration. On-call volunteers from each location will coordinate transportation, temporary shelter, food and other necessities. Local public safety departments also have been alerted.
All county residents are urged to monitor their pets and any neighbors who are elderly or have special needs during times of extreme weather.
Anyone working outside is urged to be properly dressed, with skin covered. Alternate heat sources should be used with caution, as they can present a carbon monoxide hazard.
For more information on the shelters, please visit:
For additional shelter information, please call Bucks County Housing Link at 1-800-810-4434.
For general cold weather information, please check the Centers for Disease Control and Prevention website: www.emergency.cdc.gov/disasters/winter.