By Todd DeFeo | The Center Square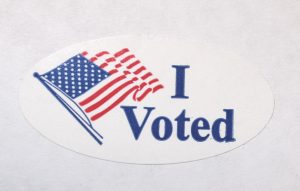 An audit of the state's voter registration system uncovered "potentially bad data and sloppy record-keeping," but stopped short of saying the results revealed any inappropriate voting.
Auditor General Eugene DePasquale's examination of the Statewide Uniform Registry of Electors (SURE) found what he said were more than 50,000 cases with potentially inaccurate voter records. While he called the estimate conservative, the review "did not validate the thousands of cases/situations identified."
DePasquale, who is running for Congress, noted a lack of cooperation by PennDOT and four county election offices in compiling his audit. He also said the Department of State denied his office access to potentially relevant documents.
"It is past time to improve this system," DePasquale said.
"Some county election officials are busy replacing voting equipment ahead of next year's presidential election," DePasquale said. "But keeping voter registration records up-to-date is an equally important task. And as we all know, the next year's presidential election may be one of the most historic elections and one of the most closely watched elections in not only Pennsylvania but in U.S. history. The closeness of Pennsylvania in 2016 means that every single record is important."
The state created SURE more than 15 years ago, and the system holds the records of more than 8.5 million registered voters. The audit covered Jan. 1, 2016, through April 16 of this year.
DePasquale's office handed down 50 recommendations he says will strengthen the Department of State's policies and management controls. The auditor wants the Department of State to work with counties to resolve records management issues, including duplicate voter records.
Of the 50,000 cases with potentially inaccurate voter records, in 24,408 cases, the same driver's license number was listed in more than one voter record, while 13,913 were potential duplicate cases. Furthermore, 6,876 had a possible date of birth (DOB) inaccuracy, while 2,230 had potential DOB or registration date inaccuracies and 2,991 were records of potentially deceased voters.
As part of the audit, DePasquale selected 196 voters from the more than 8.5 million registered and requested source documents to verify the accuracy of data within SURE. The team was able to test 58 records and confirmed those were accurate.
However, the team was "unable to form any conclusions as to the accuracy of the entire population of voter records maintained in SURE since we could not test 138 or 70 percent of the records we sampled due to source documentation not being made available," they said in the audit.
DePasquale said his audit did not suggest inaccuracies in votes cast during the 2016 presidential election or that deceased voters or people living illegally in the country had voted. The Department of State did not immediately respond to an email seeking comment, but told WESA the findings were "flawed and misleading."