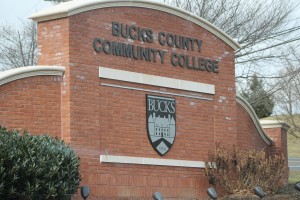 A state grant will provide $200,000 in new funding for Bucks County Community College's apprenticeship program.
The Metalwork Pre-Apprenticeship Training Program, which LevittownNow.com profiled in 2016, will see some of the funds put toward training the students and creating a marketing effort to increase recruitment for all community college manufacturing pre-apprenticeship training programs.
"This funding will enable Bucks County Community College to offer fully-encompassed training to individuals looking for good-paying jobs," Gov. Tom Wolf said. "By supporting apprenticeship programs, we're strengthening Pennsylvania's workforce and helping manufacturing companies secure fully-trained, long-term workers."
"BCCC will run a campaign to educate Bucks County residents about the free, 12-week, Pre-Apprenticeship Training Program that upskills and retains unemployed and underemployed individuals, many of whom may face barriers to employment as identified by the Workforce Investment Opportunity Act (WIOA). The training also includes soft skills training, job shadowing opportunities, and individualized job placement assistance with partnering manufacturing employers. After finishing the Metalwork Pre-Apprenticeship Training Program, apprentices have completed 288 hours of training and received certifications in OSHA10, forklift safety, National Institute for Metalworking Skills (NMS), Certification Exam for Measurement, Materials, and Safety Level I," according to a statement from Wolf's office.
"We are thrilled to receive this funding, and we are thankful to Governor Wolf and the Department of Community and Economic Development for committing resources to the workforce needs in our community," said Executive Director of the Center for Workforce Development at Bucks County Community College Susan Herring. "The Training to Career Grant will allow us to make students, parents, and job seekers aware of these free training programs which provide life-changing opportunities and high-paying careers in manufacturing."
Wolf's office said the funding is part of the governor's efforts to expanding job training opportunities in Pennsylvania.