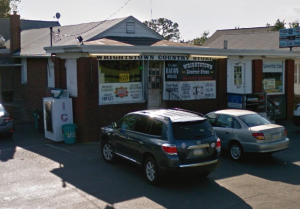 Live bait, breakfast foods, hot sandwiches, warm coffee, and bacon hoagies were among the staples of the Wrightstown Country Store before it closed on Sunday. 
The convenience store located at the corner of Durham Road and Penns Park Road in Wrightstown Township shuttered after years in business.
The business was a constant in the area as new development moved in the township.
For sale signs have been posted outside the business.
A former employee posted on the Wrightstown Country Store Facebook page about the closure and sharing her memories. 
"Over the years Tom and Bobbie have learned your names, memorized your orders and worked their hardest to provide the best service they could, I know they will miss you all dearly," she wrote. 
Comments on the post remember fond times customers and former employees had at the Wrightstown Country Store over the years. 
"The country store was my first real job I was in 8th or 9th grade 2005ish till about 2009.. Many conversations with Bobby and Linda and I learned so much during my time there. I also bonded with close friends I still talk to to this day," one former employee wrote.
"I have fond memories of walking with my dad and my sister to grab our "bacon egg and cheese with ketchup, cut in half" from Wrightstown Country Store! Now at 32 years of age, we still make the trip up to grab some breakfast sandwiches as an occasional treat," a customer wrote.