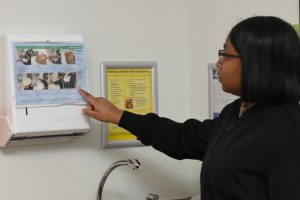 Although the death toll of COVID-19 patients continues to rise, about 20 percent of confirmed cases have recovered, according to county health department data.
On Monday, a 63-year-old man, a 78-year-old woman, and an 86-year-old woman with COVID-19 died. The county's death toll reached 41.
Dr. David Damsker, the county health director, said the illness has largely killed older residents who have other health challenges. He said the average age of those who have died is 80.
As of Monday night, 101 Bucks Countians with COVID-19 were in the hospital and 26 of them were on ventilators in critical condition.
With 1,273 reported positive COVID-19 cases in the county, 264 patients have recovered, health officials said.
As 20 percent of confirmed cases have recovered, it should be noted that cases of COVID-19 in the county are likely underreported.
County officials said Monday night that the number of new cases "continues to show signs of flattening out."