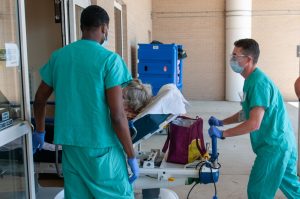 The COVID-19 death toll in Bucks County rose on Easter Sunday.
Bucks County officials reported three new deaths, bringing the total to 38. Statewide, there have been 507 deaths.
A 72-year-old woman, a 72-year-old man, and a 90-year-old man died. All three had underlying health conditions, county officials said.
Continuing the recent trend, essential workers and residents in close-quarter living facilities are bearing the brunt of the recent spread of COVID-19.
As of Sunday night, 86 residents were in the hospital and 24 on ventilators in critical condition.
County officials said 191 people have recovered from COVID-19.