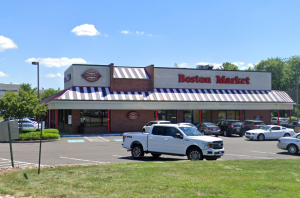 A company based in Newtown Township has acquired fast casual chain Boston Market.
Engage Brands, which is operated by the Newtown Township-based Rohan Group of Companies, purchased the chain from Florida-based Sun Capital Partners Inc. Bucks County resident Jignesh "Jay" Pandya, a real estate investor and restaurant operator, owns the Rohan Group of Companies.
The terms of the deal were not released.
Boston Market has closed a number of stores in recent years, but continues to run close to 400 locations across the United States. The chain's only location in Bucks County is along Oxford Valley Road in Falls Township.
"We are very pleased to partner with Engage Brands as we embark on our next chapter of growth," said Boston Market CEO Eric Wyatt. "Engage Brands brings an enthusiastic, experienced, and successful ownership group to Boston Market, as well as access to resources that we need to continue to operate our business in this challenging environment. With the strategic and financial backing Jay and his team bring, we will continue to focus on key operational initiatives to improve guest experience, menu development, and focus on the growth of our brand. We are now well-positioned to achieve future success during a period of unprecedented disruption for our industry."
"I am thrilled to be a part of such an iconic brand as Boston Market, a truly great American restaurant chain with a high quality and delicious menu. I look forward to working with and being a resource for the Boston Market team, preserving the jobs of our more than 5,500 team members, and helping set the brand on solid footing for the future," Pandya said.
Pandya previously operated a number of Pizza Huts in the Philadelphia region. The locations closed abruptly in 2019 and some were slated to become chicken eateries.