By Christen Smith | The Center Square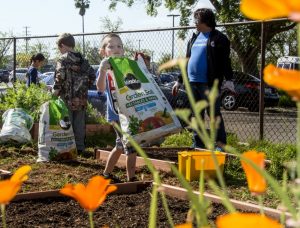 Pennsylvania House lawmakers approved another measure this week that would reopen more small businesses ahead of the governor's schedule – this time with some bipartisan support.
A bill to reopen lawn and garden centers sailed through the lower chamber on a vote of 133-69 after dozens of Democrats broke from their leadership after weeks of united opposition against other GOP-backed measures that would give waivers to car dealerships, construction sites and small retailers, among others.
State Rep. Perry Warren, a Democrat from Newtown Borough, voted against the bill, while State Rep. Wendy Thomas, a Republican from Northampton, voted for the legislation.
"I know our local lawn and garden businesses have been hurting since the pandemic began, and the business closure affecting them couldn't have come at a worse time, with prime gardening season approaching," said Rep. Joseph Petrarca, D-Westmoreland. "What made it worse was having big box stores open for business selling lawn and garden items. This bill would provide a safe way for them to operate, stimulate our local economy and allow more of our residents to get back to work."
Rep. Frank Burns, D-Cambria, said while Gov. Tom Wolf's strict shutdown order was "well intended," its had a "disastrous" effect. He's pressed the governor to allow all retailers to offer curbside pickup and delivery as a way to ease the economic pain wreaking havoc across the state.
"I come from a small-business family, and I've always stood up for the little guy," he said. "This vote isn't about politics, it's about doing what's right – it's about helping our business owners, their workers, our farmers and our communities. If the big box retailers can sell tomato plants and seeds in a safe manner, then so can our local businesses."
Republicans, meanwhile, say lawn and garden centers help residents grow their own food, making their operation – particularly in the spring – "essential," contrary to the administration's interpretation.
"This bill is not about buying shovels and mowers; it's about food for millions of Pennsylvanians during a public health crisis," said Rep. Russ Diamond, R-Lebanon. "In this time of crisis where major food chains have been broken, individuals will want to become more self-sufficient in feeding their families."
House Democratic leaders argue, however, that the majority party exploits the COVID-19 crisis – which has killed more than 2,300 residents and sickened nearly 47,000 others – for its political gain, ignoring science and undermining the governor at every turn.
"This goes so far beyond the pale of acceptable behavior and sows panic and confusion among the very Pennsylvanians they take an oath to represent," the leaders said in a joint statement Thursday. "We expect the information from our elected officials to be truthful, not overzealous sharing of fake news that Republicans said was fun while it lasted."
The statement describes another pending bill that reopens pet groomers as "incredibly irresponsible and morally bankrupt" and yet another example of their unwillingness to prioritize lives and respect the frontline professionals "who will have to lead us out of this darkness."
Despite bipartisan support, Wolf said Friday he would not sign the bill if it makes it to his desk. He did, however, say on Friday that some pandemic restrictions will be lifted in 24 counties in the north west and north central regions of the state beginning May 8.