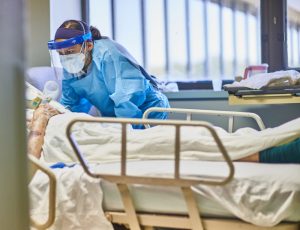 The majority of new COVID-19 cases on Wednesday and all of the deaths were linked to long-term care facilities, Bucks County officials said.
Eight deaths were reported on Wednesday. All were residents of long-term care facilities with underlying health issues. They ranged in age from 68 to 94, officials said.
Of the 95 new COVID-19 cases reported, 45 were long-term care facility residents and six were of staff members of those centers, officials said.
Community spread accounted for only seven cases and the rest had known origins.
The county noted that 82 percent of Bucks County's 288 COVID-19 patient deaths have been residents in long-term care facilities.
As of Wednesday night, 179 COVID-19 patients were in local hospitals and 21 were on ventilators and in critical condition.
A total of 956 confirmed COVID-19 patients have recovered.