By Christen Smith | The Center Square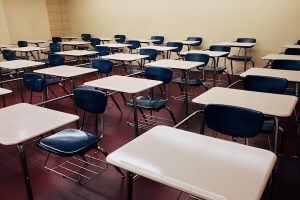 The Pennsylvania Department of Education has decided that public schools can resume in-person instruction beginning July 1.
"The Wolf administration remains committed to the safety and welfare of students, faculty and staff, and any reopening plan must be rooted in these principles," Secretary of Education Pedro Rivera said. "As school leaders resume instruction in the 2020-21 school year, the department recognizes the need for preliminary guidance to aid in planning for a return to in-person instruction, delivery of services, and resumption of extracurricular activities."
The news comes after Gov. Tom Wolf shut schools indefinitely in March amid the coronavirus pandemic. He told reporters last week that students would return to class in the fall – though he cautioned it would look and feel "very different."
PDE's guidelines require districts to each develop a state-approved health and safety plan that includes a lead coordinator and contingencies for protecting high-risk students and staff. Plans will consider cleaning practices, masking, hygiene practices and ways to promote social distancing.
Postsecondary schools – including colleges, universities, seminaries, trade schools and adult basic education programs – may resume in-person instruction Friday.
"We fully expect students to return to classrooms in some capacity and are confident that schools will use this guidance to build a framework that best meets the unique needs of their students and communities," Rivera said.
The department opted against giving districts occupancy requirements, but will rather let schools determine for themselves how many students can fit into a class while "safely social distanced."
Although most children won't return to the classroom until fall – around the same time epidemiologists and public health officials worry the United States will experience a resurgence of COVID-19 – Rivera said the department is working with districts to implement plans that consider a hybrid of in-person and remote learning.
"The plans will be flexible," he said. "So, yes, it is a concern, but it's a concern we are actively planning around."