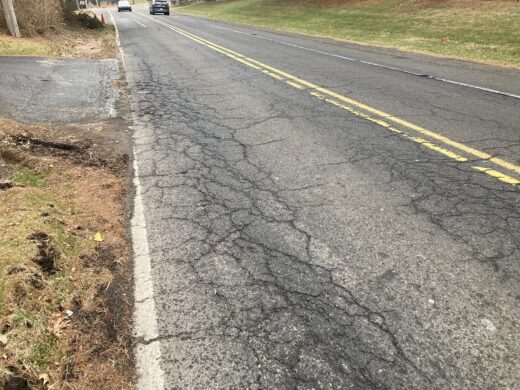 It's moving closer to road repaving season, and the Newtown Township Board of Supervisors started the process as its meeting last week by unanimously voting to advertise for bids on the 2023 road program.
The township will advertise a base bid listing parts of six roads totaling 2.32 miles, and alternate bids listing parts of 11 roads totaling 2.18 miles. The base bid is budgeted at $703,514 and the alternate bids at $638,994, though true costs won't be known until bids come back.
Township Engineer Leanna Colubriale said the tentative schedule is to advertise for bids the week of February 13, open bids March 14, and award a bid on March 22.
Supervisor John Mack remarked on the rising cost of repaving roads, noting that this year's program will cost somewhere around $300,000 a mile.
Township Manager Micah Lewis said the township will fund the base bid award and whatever alternate bids it can manage with $530,000 from its share of the state tax on liquid fuels, and the rest from the general fund and the township's share of American Rescue Plan Act money.
Listed under the base bid are Lower Dolington Road from Frost Lane to Silver Lake Road, Redwood Lane from North Lane to Sequoia Drive, Ebony Court from Sequoia Drive to end, Tamarack Court from Sequoia Drive to end, Sequoia Drive from North Lane to North Lane, and Canterbury Court from Union Street to Mill Pond Road.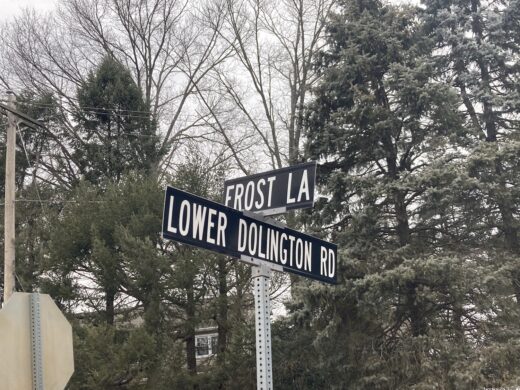 Alternate bids are Amy Circle from Eagle Road to end, Coachwood Court from Cypress Place to end, Eagle Road from 211 Eagle Road to 2 Hayze Court, Lafayette Street from South Lincoln Street to end, Monterey Place from Cypress Place to end, Mulberry Place from Cypress Place to end, North Drive from Society Place West entrance to Sassafras Court, Valley Court from Bucks Meadow Lane to end, Rosefield Drive from Stoopville Road to Atkinson Lane, Amaryllis Lane from Jonquil Drive to Jonquil Drive and Union Street from Mill Pond Road to High Street.