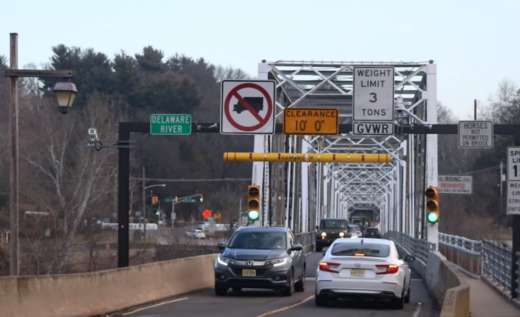 The Delaware River Joint Toll Bridge Commission has announced the temporary closure of the Washington Crossing Toll-Supported Bridge, which connects Upper Makefield Township and Mercer County, New Jersey.
The closure is scheduled to take place on Wednesday from 10 a.m. to 2 p.m.
Drivers traveling in the area are advised to plan alternate routes during the closure period.
The commission has suggested two alternative river bridges for crossing the Delaware River. The Scudder Falls (I-295) Toll Bridge, located approximately 2.5 miles south of Washington Crossing, and the New Hope-Lambertville Toll-Supported Bridge, about 6.9 miles to the north, are the closest options for drivers.
The purpose of the closure is to facilitate maintenance work on the Washington Crossing Toll-Supported Bridge. Commission maintenance personnel will be repainting the yellow center line on the bridge's open-grate steel deck.
It is important to note that the closure schedule is subject to change due to various factors such as weather conditions, emergencies, traffic, and staffing considerations.
The Washington Crossing Toll-Supported Bridge is categorized as a toll-supported bridge, which means that it is available for public use without any toll charges. However, the cost of operating and maintaining the bridge is funded through a portion of the tolls collected at the commission's eight toll bridges.