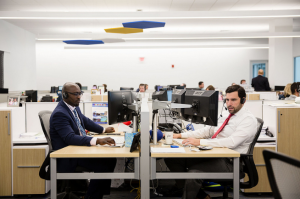 Bucks County's unemployment rate has dropped.
Data from the U.S. Bureau of Labor Statistics shows Bucks County's unemployment rate dipped from 3.4 percent in March to 2.8 percent in April, the latest month data is available.
The last time the county's unemployment rate was that low was around the turn of the century, according to federal data.
The Pennsylvania Department of Labor and Industry on Friday released May's statewide unemployment rate, which remained at 3.6 percent. It stayed at the level not seen since 1976.
State officials said Pennsylvania added 1,000 jobs, the sixth straight month consecutive of gains.
The national unemployment rate remained steady at 3.6 percent in May.