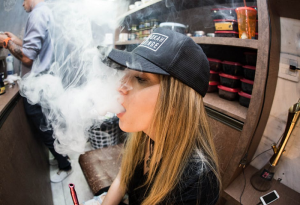 The legal age to purchase tobacco, nicotine or related items is going up to 21 in Pennsylvania.
On Wednesday, Democratic Gov. Tom Wolf signed House Bill 97 into law in Harrisburg. The law will go into effect on July 1.
The law will cover cigarette, e-cigarettes, vapes, and electronic nicotine delivery systems.
The legislation also bans the possession of tobacco products on school grounds and vehicles. Schools retain the authority to create smoking areas for non-students.
"Numerous studies have shown tobacco products, including smokeless tobacco and e-cigarettes, are particularly harmful and addictive to youths and young adults," said Wolf. "Raising the age to 21 in combination with barring e-cigarettes at our schools will help us prevent young Pennsylvanians from engaging in this dangerous behavior."
The law mentions the health impacts caused by tobacco products.
Data from the American Lung Association states nine out of 10 smokers started by the age of 18.