For the past 11 years, Thanksgiving travel volume has grown.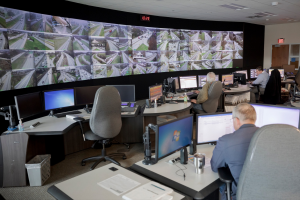 AAA is anticipating close to 665,000 people in the region will be traveling for the holiday weekend. About 90 percent of those travelers are hitting the roads and nearly 62,000 will fly to their destinations.
"This Thanksgiving we will see the most Americans carving time out to visit family and friends since 2005," said Jana Tidwell, manager of public and government affairs for AAA Mid-Atlantic. "A strong economy and labor market are generating higher wages and more disposable income, enabling more confident consumers to spend on travel this holiday season. The increase in the number of travelers from the Philadelphia area taking to the roads, air and other modes of transport, mirrors the national trend."
PennDOT and the Pennsylvania Turnpike are expecting heavy traffic levels on their routes. On the Turnpike alone, 3.6 million cars and trucks are expected use the system between Tuesday and Sunday.
On the Turnpike and PennDOT highways and roads, maintenance and construction projects will be suspended from Tuesday through 11 p.m. on Sunday. Crews will work to remove lane restrictions where possible.
Extra maintenance personnel will be dispatched to the state's road system.
"Our goal is to not just minimize congestion, but to also focus on safe travel by providing motorists with as much as information as possible," said PennDOT Secretary Leslie Richards. "We encourage the public to use 511PA ahead of their trip to plan optimal drive times and to also slow down, buckle up, and to never drive distracted.
Motorists planning to travel during the Thanksgiving holiday are encouraged by PennDOT officials to visit the "Historic Holiday Traffic" page at www.511PA.com. The page gives users the chance to see how traffic speeds on the Wednesday before and Sunday after Thanksgiving in 2017 and 2018 compared to traffic conditions during a typical, non-holiday week.
PennDOT warned that their team has identified Route 1 near the Neshaminy Mall in Bensalem as a potential trouble area for Friday as Black Friday as shoppers head to stores. In an attempt to ease traffic, PennDOT will use electronic message boards to provide travelers with travel times to major roadways of interest and provide alerts about regional events impacting traffic during the holiday.
PennDOT has partnered with law enforcement for strategic enforcement of speed and impaired driving laws over the holiday weekend.