Provided by the County of Bucks: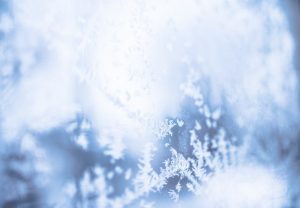 The Bucks County Commissioners today issued the county's first Code Blue declaration of 2020, to remain in effect well into the coming week.
The declaration, made in conjunction with the county Departments of Health and Emergency Management, is effective from 7 p.m. Friday, Jan. 17, to 7 a.m. Thursday, Jan. 23.
During the Code Blue period, overnight shelters will be open in Lower, Central, and Upper Bucks County for those in need of cold-weather housing.
The National Weather Service is predicting low temperatures in the mid-teens Friday night in Lower Bucks County, with winds of up to 10 mph. It should be even colder in Central and Upper Bucks.
On Saturday, temperatures will be milder, but winds are expected to increase, with gusts of up to 20 mph predicted. Snow or rain with a chance of sleet is expected in the afternoon, continuing into the night. Overnight temperatures should be in the lower 30s.
Sunday through Thursday, the weather turns colder again, with overnight lows ranging from the lower 20s to the lower teens.
The available shelters for this time period are:
Lower Bucks: Woodside Church, 1667 Edgewood Road, Lower Makefield
Central Bucks: Trinity Buckingham Church, 2632 Durham Road (Routes 202 and 413), Buckingham
Upper Bucks: Quakertown Masonic Lodge, 501 West Broad Street, Quakertown
Emergency Management has notified the above shelters of the Code Blue declaration. On-call volunteers from each location will coordinate transportation, temporary shelter, food and other necessities. Local public safety departments also have been alerted.
All county residents are urged to monitor their pets and any neighbors who are elderly or have special needs during times of extreme weather.
Anyone working outside is urged to be properly dressed, with skin covered. Alternate heat sources should be used with caution, as they can present a carbon monoxide hazard.
For more information on the shelters, please visit:
For additional shelter information, please call Bucks County Housing Link at 1-800-810-4434.
For general cold weather information, please check the Centers for Disease Control and Prevention website: www.emergency.cdc.gov/disasters/winter