The following was provided courtesy of the Newtown Township Police Department.
Newtown Township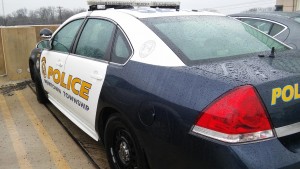 January 10
Fraud
At 8:05 a.m., a Newtown Township resident responded to headquarters to report that she may have been the victim of fraud. The complainant explained that she went online to activate a new credit card, and a Google search suggested a website with similar spelling to the website she was typing in. She clicked on the website and was redirected to yet another site. The new website then asked the complainant to verify her social security number, date of birth, username, and password. At this point, the complainant realized that the website was fraudulent. Police urge residents to be wary of scams like this. There are several similar scams online. If your personal information becomes compromised, we recommend acting promptly as this resident did.
Some things you can do to protect yourself from such scams include:
Be alert to the fact that scams exist. When dealing with uninvited contacts from people or businesses, whether it's over the phone, by mail, email, in person or on a social networking site, always consider the possibility that the approach may be a scam.
Remember, if it looks too good to be true, it probably is.
Know who you're dealing with. If you've only ever met someone online or are unsure of the legitimacy of a business, take some time to do a bit more research.
Do not open suspicious texts, pop-up windows or click on links or attachments in emails – delete them: If unsure, verify the identity of the contact through an independent source such as a phone book or an online search. Don't use the contact details provided in the message sent to you.
Don't respond to phone calls about your computer asking for remote access – hang up!
Beware of any requests for your details or money. Never send money or give credit card details, online account details or copies of personal documents to anyone you don't know or trust.
Be wary of unusual payment requests. Scammers will often ask you to use an unusual payment method, including preloaded debit cards, gift cards, iTunes cards or virtual currency such as Bitcoin.
Attempted Fraud
A Newtown Township resident contacted police at 7 p.m. to report that an unauthorized person accessed her credit card and changed the address on her account. The complainant has since frozen the account and notified all financial accounts that could be impacted. As of the time of this report, the complainant did not suffer a monetary loss.
January 11
Suspicious Incident
Around 5 p.m., police were dispatched to Acme Market on West Road for the report of suspicious circumstances. Employees reported that they approached a female, who left the store without paying for her groceries, in the parking lot. The female admitted that she did not pay and returned the groceries to employees prior to police dispatch.
January 12
Noise Complaint
At approximately 6 p.m., patrol responded to the area of Everett Drive for a noise complaint. An officer met with the complainant who relayed that he could hear a loud guitar playing off in the distance. The officer could hear the loud guitar as well and located the source at a Linton Hill Road residence. The officer spoke with the guitar player who agreed to turn down the amp or close his garage door. He didn't realize how loud the music was and had no problem turning it down.
January 13
Suspicious Incident
Police were dispatched to the area of Alexander Way at 11 p.m. for the report of a suspicious vehicle and persons. Police made contact with the subjects and determined that the suspicion was unfounded.
January 15
Fraud
A Newtown Township resident responded to headquarters at 11:45 a.m. to report a fraudulent check she received for a bed that she was selling on Craigslist. She listed the bed on the site at $300, and the check she received was for $1,790. She recognized this as a scam and did not fall victim.
January 16
Noise Complaint
Police responded to the area of Neshaminy Avenue in Wrightstown Township for a noise complaint at 6 a.m. The complainant reported hearing gun shots near the rear of her home about five minutes prior to calling police. Officers checked the area, and everything appeared quiet and ordinary.
Attempted Burglary
Around 9:30 a.m. police were dispatched to a Terry Drive business for the report of an attempted burglary not in progress. No entry was made, and the investigation is ongoing.
Theft From Vehicle
At 11 a.m., police responded for the theft of a catalytic converter from a vehicle parked at Birches Assisted Living on Durham Road. The investigation is ongoing.
Scam
Shortly before 2 p.m., a Newtown Township resident responded to headquarters to report that she was a victim of a mortgage scam. The total value of loss is in excess of $125,000, and detectives are investigating this case.